Adventurer, Tourist, The Resistance  모험가, 관광객, 레지스탕스
2014, project and exhibition curated by Soyung Lee, Sangbin Im, Hyungji Park, and Space O'Newwall
----------
EXHIBITION
:
All the works exhibited are researched and produced in Myanmar by three Korean artists - Soyung Lee, Sangbin Im, and Hyungji Park - who participated in the artist residency at New Zero Art Space in Yangon and by two local Myanmar artists - Aye Ko and Myat Kyawt.
Dates: 2014. 10. 11 – 11. 02
Venue: Space O'NewWall
PARTICIPATING ARTISTS:
Aye Ko
Sangbin Im
Soyung Lee
Myat Kyawt
Hyungji Park
EXHIBITION SUPPORTED BY:
Seoul Foundation for Arts and Culture
Space O'NewWall
New Zero Art Space
CATALOGUE PUBLICATION:
Essays: Yongsung Paik, Imchess
Editor: Sanghoon Kang
English Translation: Aram Lee
Photography: Jang Hwal Lim
Design: Sookyung Lee
SPECIAL THANKS TO:
Haymann Oo, Yadanar Win, Sein Sein Myint, Catherine Kim
----------
전시
:
이 전시는 미얀마 양곤의 뉴제로 아트스페이스 레지던스에 참여한 세 명의 한국 작가 박형지, 이소영, 임상빈이 현지에서 제작한 작품과 두 명의 미얀마 작가 에이 코, 미야 쵸의 작품으로 구성되었다.
기간: 2014. 10. 11 – 11. 02
장소: 스페이스 오뉴월
참여작가:
에이 코
임상빈
이소영
미야 쵸
박형지
전시지원:
서울문화재단 스페이스 오뉴월
뉴 제로 아트 스페이스
기획:
박형지, 이소영, 임상빈, 스페이스 오뉴월
도록 출판:
글: 백용성, 임체스
편집: 강상훈
번역: 이아람
사진: 임장활
디자인: 이수경
도움주신 분들:
헤이만 우, 야다나 윈, 센 센 민, 민 민 산, 김수현
----------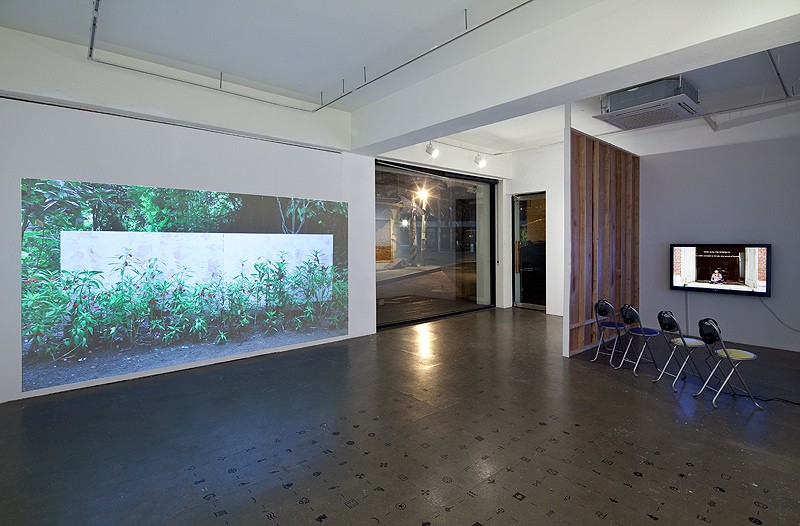 Exhibition views of Adventurer, Tourist, The Resistance, Space O'Newwall, Seoul, 2014
Being Deprived-Myanmar 빼앗기는 무엇 - 미얀마
Exhibition view,
Adventurer, Tourist, The Resistance
, Space O'Newwall, Seoul, 2014
----------
Essays 글:
[ENG]
•
Display of Different Signs from Foreign Countries | Yongsung Paik
•
The World Living at a Different Pace | Soyung Lee
[한글]
• 이방에서 온 色다른 기호(記號)의 전시 | 백용성
• 다른 속도로 사는 세계 | 이소영
----------
Exhibited works 전시 작품:
Being Deprived - Myanmar 빼앗기는 무엇, 2014
Your Territory 너의 영역, 2014