After You  늦은 오후
2012-2013, ceramic gravestones
The Korean Cemetery in Ushtobe is the memorial for the people in Korean village as well as a place conveying the history of Koryo Saram(Korean diasporas in Central Asia). The changes in shapes and texts(fonts and languages) of the gravestones reveal the transitional time and an era of upheavals Koryo People have lived through. The replicas of the gravestones are produced as the remaining storage of cultural memory as they represent the different time in Kazakhstan according to the date of death.
우쉬또베 고려인 묘지는 카자흐스탄 고려인들의 추모 장소이자 조상들의 역사가 기록된 장소이다. 격변한 시대적 상황과 사회체제가 비석의 형태와 글자에서 드러난다. 몇 세대 동안 민족성을 지켜오는 가운데 정치, 사회적 영향을 피할 수 없이 살았던 고려인들의 삶의 기록이 묘비의 다양한 형상으로 남아있다. 이러한 변화의 흐름과 기억장치로서의 비석을 도자로 재현했다.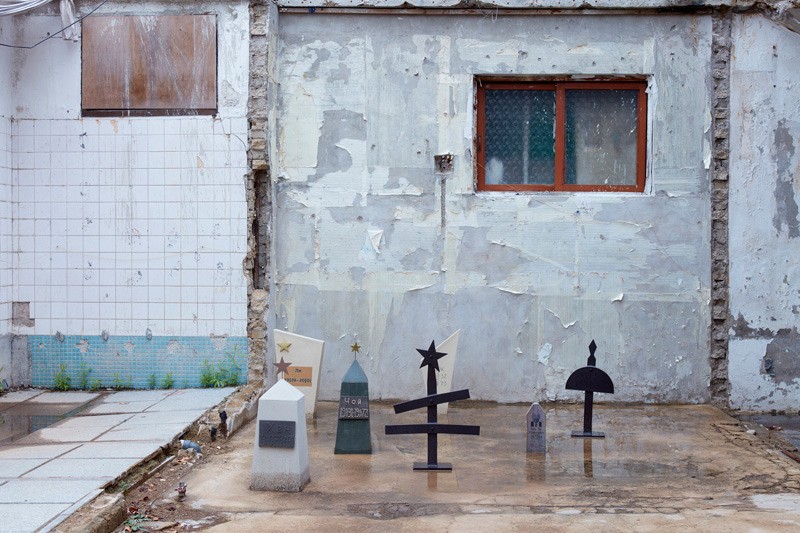 Exhibition view, Doubtful Nest, Boan Art Space, Seoul, 2015

After You:1905-1951 늦은 오후: 1905-1951
2012, ceramic, 54.5(H) x 27(W) x 13.5(D) cm

After You:1931-1972 늦은 오후: 1931-1972   2013, ceramic, 56 x 19 x 19 cm
After You:1928-2001 늦은 오후: 1928-2001   2013, ceramic, 53.7 x 31.5 x 13.5 cm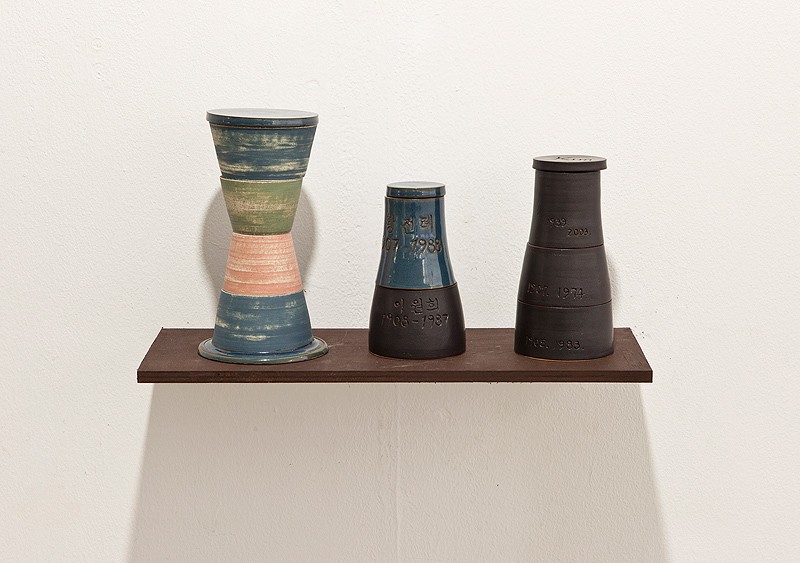 After You: Portable Cremation Urns for Family 늦은 오후: 이동식 가족 분골함
2013, ceramic, 24 x 12. 5 cm; 17 x 10.5 cm; 19.5 x 10.5 cm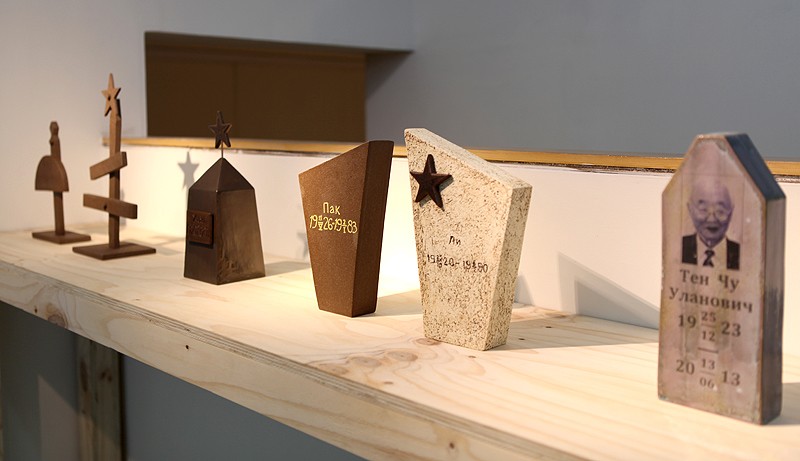 Exhibition view, Unfinished Narratives, Korean Cultural Centre, New Delhi, 2014
Exhibition history:
THE FUTURE IS COMING FROM ALL DIRECTIONS, Gallery 175, Seoul, 2013
Unfinished Narratives
, Korean Cultural Centre India, New Delhi, 2014
Solo Exhibition, Doubtful Nest, Boan Art Space, Seoul, 2015
Back